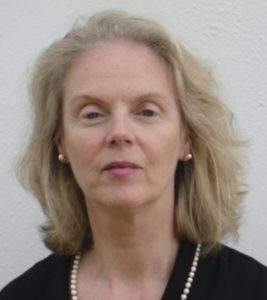 Dr. Denise Hyland MB B.Ch. BAO Dip Dermatology
13 years experience in Cosmetic Medicine
Allergan MD Codes Platinum Injector
Postgraduate Diploma in Practical Dermatology
Certificate in Dermoscopy, University Cardiff UK
USA – Certified Medical Laser Safety Officer
Advanced Anatomy Training University Sharjah UAE
Mt Sinai Hospital Toronto & University College Dublin
Training in Laser & Aesthetic Medicine USA UK Canada
Member of Canadian Association Aesthetic Medicine
American Society Laser Medicine & Surgery
American Academy of Anti-Aging Medicine
Dr. Denise Hyland received her medical degree from UCD, Dublin, Ireland in 1982, and has practiced medicine in Ireland, NL, and Australia. While in family medicine, she had a huge practice encompassing women`s health, geriatrics, care of hospital inpatients, obstetrical deliveries, and shifts in rural hospital emergency departments.

She studied with the Acupuncture Foundation of Canada, and in the early 90s, was one of the first general practitioners outside of St. John`s to incorporate acupuncture into her general medical practice.

Together with Steve Jackman, she founded Smart Seminars (Stress Management And Relaxation Training) in 1991, presenting stress management seminars to executives, entrepreneurs, and various government employees in Ireland & Newfoundland. Read more

Dr. Hyland trained in Laser & Aesthetic Medicine in the USA, UK, Canada and UAE.

As a GP with a special interest in Dermatology, she underwent a year of postgraduate training in Practical Dermatology, and additional training (certificate) in Dermoscopy- assessment of pigmented lesions- through the University of Cardiff, UK;

She is a USA-certified Medical Laser Safety Officer; and in addition to her one year of intensive undergraduate study of functional and cadaver anatomy at University College, Dublin, underwent additional advanced facial cadaver anatomy training at University of Sharjah UAE and in Mt Sinai hospital in Toronto.

She has a keen interest in the physiological underpinnings of aging, and has attended many programs on the hormonal, metabolic, and cellular aspects of aging through A4M and AAMG organizations in the USA. Read more

She opened The Lazer Room in 2007, Newfoundland's only medical facility offering a holistic approach to age management, where she treats the external signs of aging by non-surgical, non-invasive methods such as lasers and injectables, while simultaneously addressing the physiological factors responsible for cellular aging through hormonal, metabolic, and nutritional interventions. Dr Hyland is the Province's only full-time dedicated cosmetic and anti-aging physician.